Web Design is About Creating Awareness Online and Widening Geographic Reach.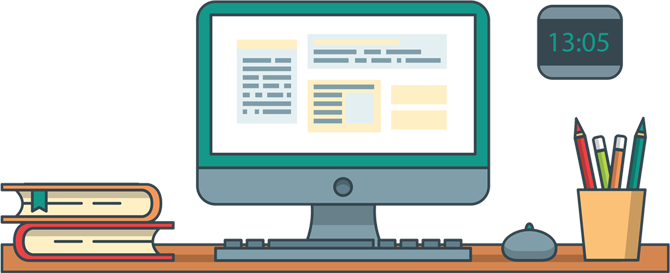 Web Design is a major part of helping your business thrive. Every good business first creates a strong, local appeal before trying to go outside of its local area. Whether you are a local business or an International business it is more important now than ever to get an online presence.

About the client
White Apple Australia is at the forefront of innovative skincare and pharmaceutical distribution. Based in Sydney (Australia), their products are cruelty-free and designed to meet skin's specific requirements using organic formulations that don't rely on harmful petrochemicals or parabens. Their products not only aim to make your skin appear beautiful but also emphasize on keeping it healthy and young naturally over long periods of time.
The brief of the White Apple Australia web design was to create a  gorgeous cosmetic website that would launch the online store in a spectacular fashion. Therefore, we incorporated a Slider on the homepage creating content using these animated content creation tools, would ensure the site will have an edge over the other sites. The WooCommerce Plugin was set up to enable the website to sell online and receive payments in multiple currencies.
100% responsive with modern device
New and unique elements designed professionally
Blog post integration
Dedicated unique shop pages
Unique product details and Quick view option
Do you want to grow your business?
Get in touch with a traffic expert now!
Professional Websites For Your Business
Let's help your online presence get off the ground!
Keyword Research
A vital part of any good SEO campaign is the power of smart keyword selection. Our team will work to find the best local keywords to structure your business and content around for the finest possible response.
Awesome Support
We're here every step of the way during the process to help create the ideal website for you. We'll stay in contact to ensure that everything is in place in good time to maximise the chances of your success locally.
Basic
WordPress Templates
10 Pages
Responsive design
Optimised for all devices
Smartphone call to actions
-
-
-
-
-
-
-
-
$
499
Purchase

Commerce
WordPress Templates
40 Pages
Responsive design
Optimised for all devices
Smartphone call to actions
eCommerce compatible
Slideshow on home page
Graphical buttons on home page
Favicon and icon customisation
-
-
-
-
$
999
Purchase

Premium
WordPress Templates
Unlimited Pages
Responsive design
Optimised for all devices
Smartphone call to actions
eCommerce compatible
Slideshow on home page
Graphical buttons on homepage
Favicon and icon customisation
Interactive dropdown enquiry form
Full-screen background images
Additional design time on graphics
Sectional content areas
$
1499
Purchase