Facebook Advertising Agency is worth the money and time?
Over time, Facebook has evolved from an internalized communication platform exclusive for college students into the largest social networking domain for everyone in the world to communicate and interact within. The Facebook advertising agency is now recognized by businesses and especially for marketers as an influential marketing tool whilst simultaneously also being relatively inexpensive and affordable.  It is described as influential because these  advertisements are  highly unique, dynamic and customisable, meaning that you can reach a specific niche audience with no difficulty, while Facebook advertising agency does all the work for you in identifying your target market, so unlike traditional marketing, you can rest assured that your marketing campaigns will get some traction, knowing that you have invested a substantial amount of resources in it.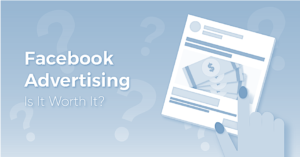 So while Facebook has begun with the sole intent of purely communicating with family and friends, it has grown dramatically since then. It now has over 2 billion active monthly users, and so it was only a matter of time before it arose to become the leading medium for brand and business advertisements.
Now you might be wondering, how did Facebook achieve that title? This is primarily due to the fact that marketers are continuously seeking new methods to recognize and interact with potential customers, as they began to realize that Facebook's connection mechanisms can easily link people with each other as well as ideas. Facebook is now an essential avenue for any firm's online marketing strategy, increasing the potential of transforming potential customers into key leads.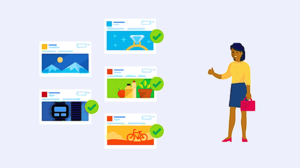 While Facebook is constantly emerging with new concepts about paid marketing techniques, it is undoubtedly the leader in terms of organic and paid marketing projects.
Here's a brief list of explanations as to why your company should utilize Facebook to attain maximum audience reach potential:
Customise preferences to reach a specific target market
Within its unique facility of options, target customers can be filtered through demographic variables and other interests. These ads can, therefore, be very specific in terms of who can actually view them so you are in complete command of who will most likely be attracted to your business and its product(s).
Facebook's algorithm intends to promote engagement between businesses and their customers and so it can also re-target such visitors who had earlier visited their site and create a tailored advertisement and further help you find potentially loyal customers, which in this regard, will help you generate additional sales through verified leads.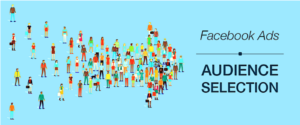 2. Relatively inexpensive advertisement for large reach capabilities
Whilst you are using Facebook to promote your business, it doesn't imply that there will be any additional expenses that have to be incurred in order to do so. During the development of your Facebook ad, you can limit your budget to whatever suits you the best, modifiable in real time.
This means that not all hope is lost if you are running low on monetary resources, as you are still able to create a Facebook page to represent your own business that comes at no cost and is free to upload whatever content the publisher chooses.
Additionally, if you do want to spend some money, Facebook can cater:
Cost per action (CPA)
Click per million (CPM)
Click per click (CPC)
Features that will provide you with better insights into how your business is performing on the platform.
The most appealing aspect is that you can often be rewarded with exponential traction if your post is simple but effective, whereby many users share and forward your Facebook ads to each other and allows you to effectively promote yourself on others' timelines for free!
3. Variables + metrics can be defined and measured
By using insights, you can retrieve a lot of valuable information about each Facebook ad and the overall campaign itself, meaning that you can easily identify what the return on investment is!
Metrics offered by Facebook primarily relate to:
Frequency (Number of people that actually interacted with your ad)
Reach (Number of people that noticed the ad)
Impressions (Number of people that the ad had been shown to)
Through observing and analyzing these statistics, you are able to clearly see what the conversion costs are and whether Facebook is an effective medium for your marketing ideas.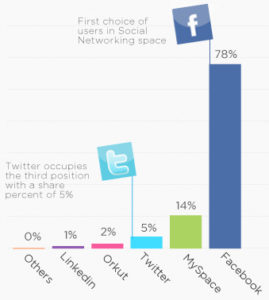 Here at Get Me Traffic, we can assist you in developing exclusive Facebook campaigns and administer your page to achieve the best possible metric outcomes that will grant large exposure and visitor/customer growth. What are you waiting for? Contact us to see how we can convert your business from a page that nobody likes to one that everyone loves!